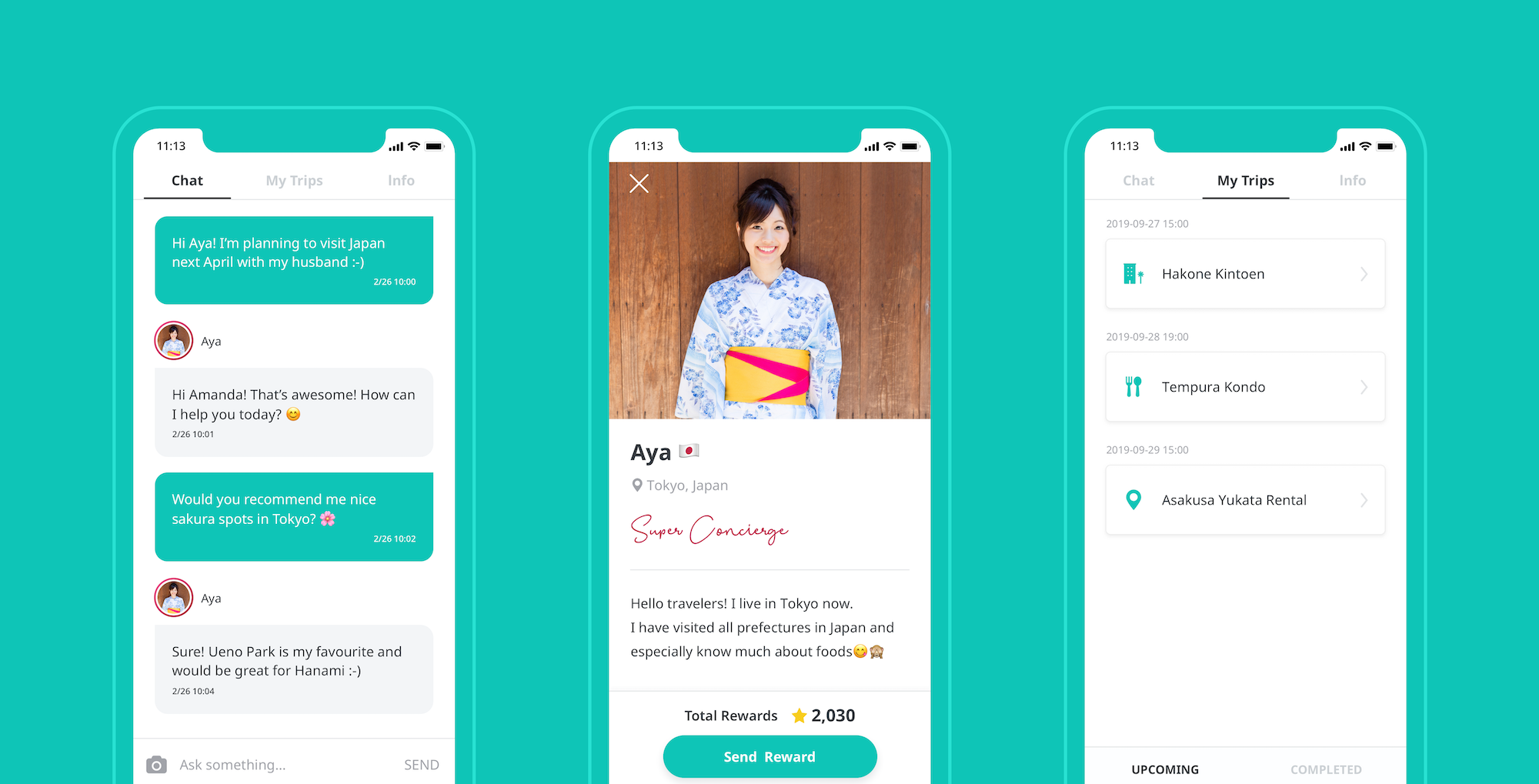 tabiko is a chat based travel concierge app that provides travel advice and assistance to travelers coming to Japan! We got you covered on everything from itinerary planning to hotel, restaurant, and other bookings.
Recently, tabiko released the latest version of the app which features a brand new logo design. The new logo is similar to the old "T" graphic which you may be familiar to. Our new logo is an abbreviation of tabiko, but also symbolizes "connection" represented by the new circle shape. Tabiko aims to link tourism to travelers and provide a magical experience that will help make your trip the best one yet.
In addition to the design change, tabiko has also improved the following functions:
#1. Concierge profiles
Previously, you could not view the profile of the concierge you were chatting with. In order to create a better personal connection and transparency, we have added a profile page for each concierge! You can learn more about the concierges background, country, area of expertise, hobbies, etc. Additionally, the new version also features the "Super Concierge". These concierges are not only friendly and knowledgable, but they also have the highest evaluation and will provide the best service to you 100% of the time.
#2. Star Rewards System
The "Star Rewards" system has been implemented as a way to send encouragement and appreciation for the travel concierges who have provided you with excellent travel advice. However, it also helps to improve the quality of service that you receive through the app. You can send "Stars" through a concierges profile page to express your gratitude for their helpful information and services!
Can't wait to chat with you on the newest version of Tabiko!
=====
Download tabiko app
App Store: https://apple.co/2H0YF9v
Google Play Store: http://bit.ly/2tvrsuR